Reviews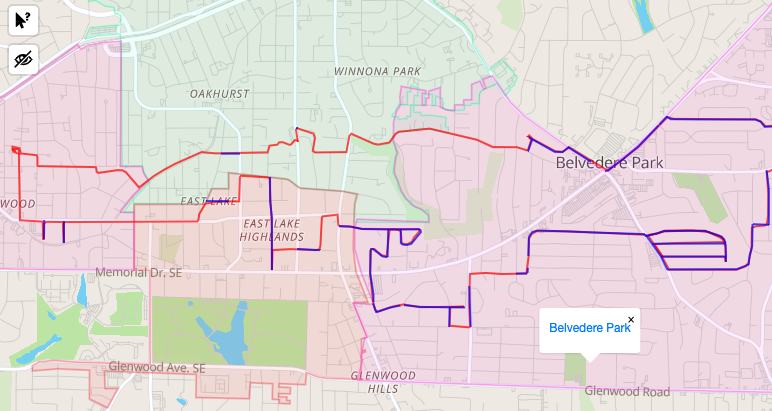 Everything You Need to Know About Wandrer
Jessica Coulon wrote an extensive description of Wandrer for Bicycling Magazine, including an interview with Craig. Read all about it on their site. Thanks, Jessica, for taking the time to write about Wandrer!
Read article
Having more fun with Wandrer
CyclingAddict.cc describes how Wandrer helps spice up riding and keep things interesting (even when close to home) in this article. Thanks for the kind words and keep exploring!!
Read article
I am a Wandrer!
Mark from Cyclesnack proudly declares: I am a Wandrer! Yeah! Read all about using Wandrer + RidewithGPS to plan routes through new roads here.
Read article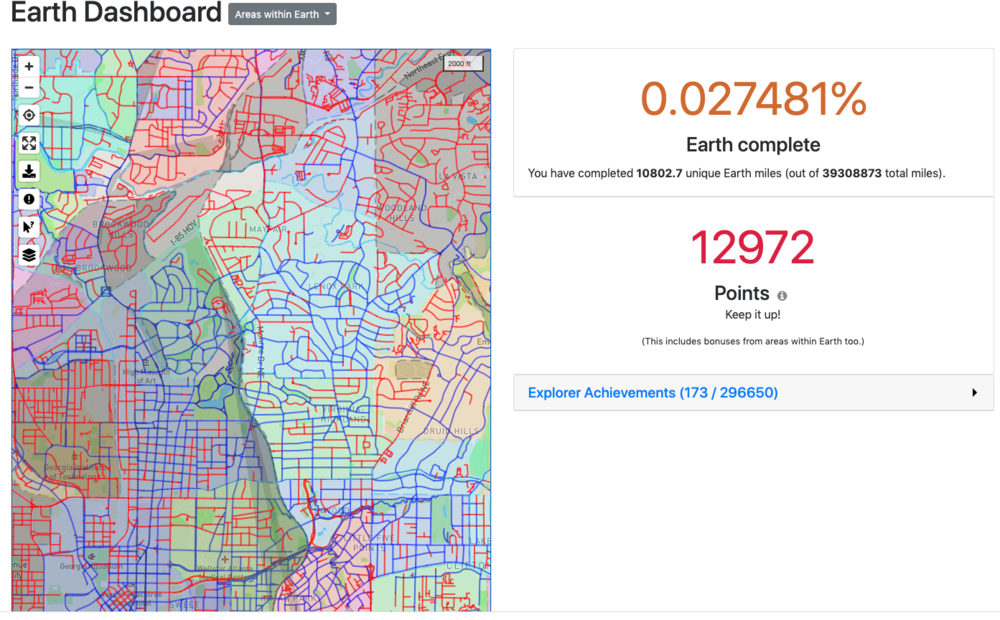 Reasons to Wandrer from One Day's Ride
Over on the One Day's Ride blog, Rob describes finding motivation to try Wandrer at the start of the Covid-19 lockdown in March 2020 and how the game enriches his exploration of the world on two wheels. Thanks for the write-up and keep exploring, Rob!
Read article
Wandrer review on DC Rainmaker
DC Rainmaker published quite an extensive "Quick App Review" about Wandrer, which is available on the DC Rainmaker site. It's always satisfying when the features that we read that Wandrers want (runs/walks in addition to bike rides, routing options, a native app for the phone) are the same features that we're working hard to develop. Thanks for the write-up, DC Rainmaker and keep exploring!
Read article
Rediscovering the world through Wandrer
I'm so grateful to have the opportunity to work with my husband Craig on Wandrer. We try to infuse a spirit of exploration and adventure into our life and the app grows out of our life. That said, there are times when working on Wandrer can be overwhelming: our to-do lists only grow and there are inevitably technical hiccups that are frustrating to fix and a bit discouraging.
Read article
For numbers geeks, the benefits keep coming
The Creaky Bottom Bracket blog explains how Wandrer has boosted their motivation to get out and ride. As they describe, "looking for new roads has a new lasting excitement to it." I couldn't agree more. Thanks for the write-up!
Read article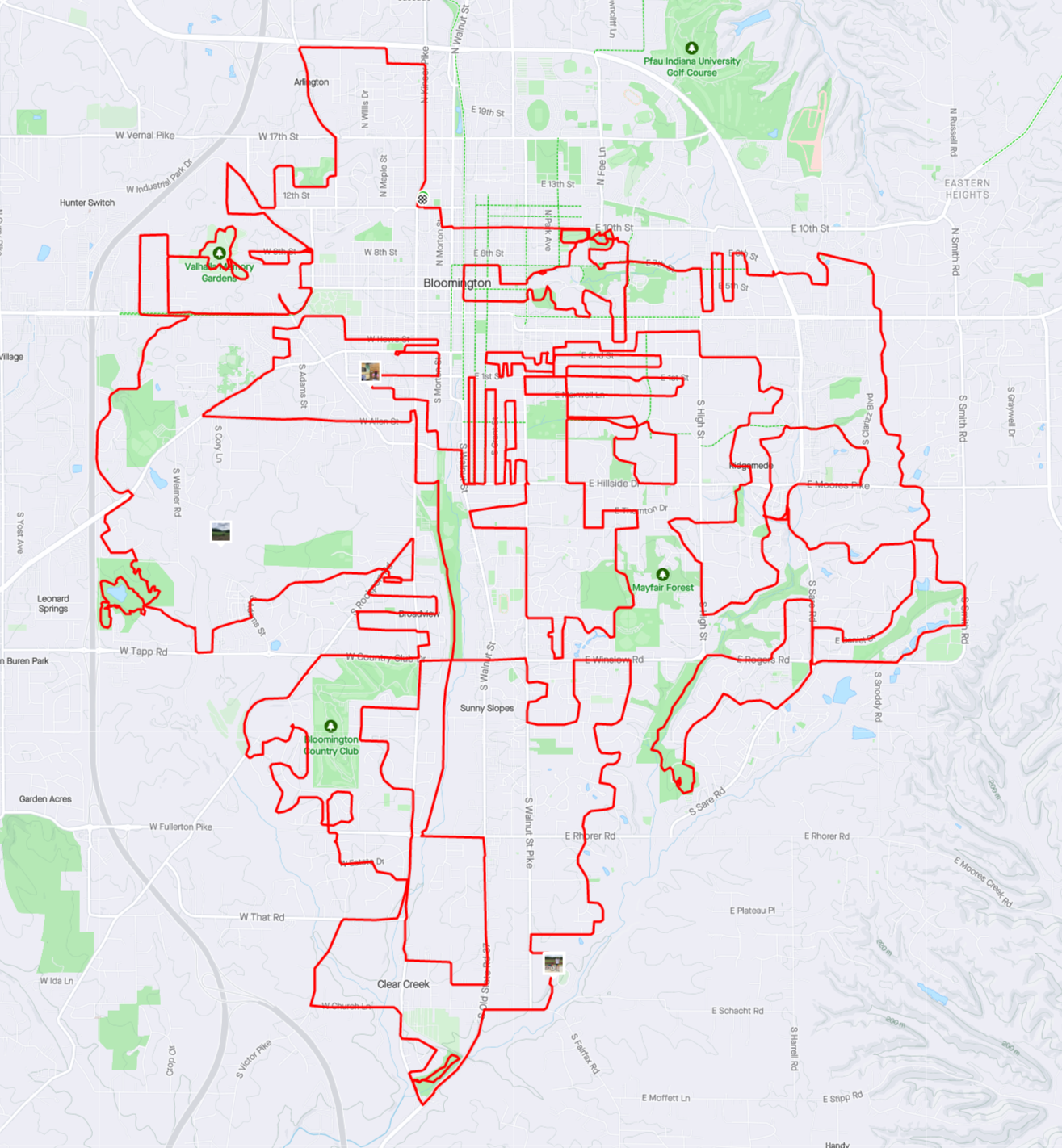 It came from Wandrer Earth
Craig and I thoroughly enjoyed watching this video from OPE! Cycling showing an attempt to ride a century on city streets without backtracking while maximizing new roads. There are so many classic Wandrer-ing moments captured here – unexpected no trespassing signs, climbing over fences, paths that are on the map but disappear into a huge pile of weeds, dead ends at a river.
Read article
pandasdoitbetter and wandrer
We appreciate the kind words about Wandrer and the riding inspiration on the Pandas Do It Better blog. For those who don't read German (like us, sadly), Google Translate works well.
Read article
Have you really been everywhere?
Read about how Wandrer compares to the experience of VeloViewer tiling over on the Explorer Square blog. One thing that stood out to me is how our perception of riding "everywhere" can change depending on how you look at the map – do you include dirt roads? What about dead ends? Dead ends can be tedious to ride, but also rewarding to explore (we've found neighborhood gathering spots, unknown community gardens, unexpected paths to other streets, huge piles of abandoned tires, etc.). No matter what motivates you to explore (tiling or completing every road), I hope you find reasons to keep getting out there.
Read article
Article about Wandrer in CyclingTips
Thanks to the Caley Fretz at CyclingTips for this write-up about Wandrer! It did temporarily overwhelm the site with an influx of traffic, but that's certainly a good problem to have.
Read article