Hidden cowboy
A fun consequence of working at Wandrer is getting to see lots of different maps of where wandrers have ridden. And sometimes those maps have hidden surprises contained within!
Take this map of Seattle, for example. This wandrer has ridden 37% of the 1919 unique miles of road in Seattle (that's 714 unique miles ridden).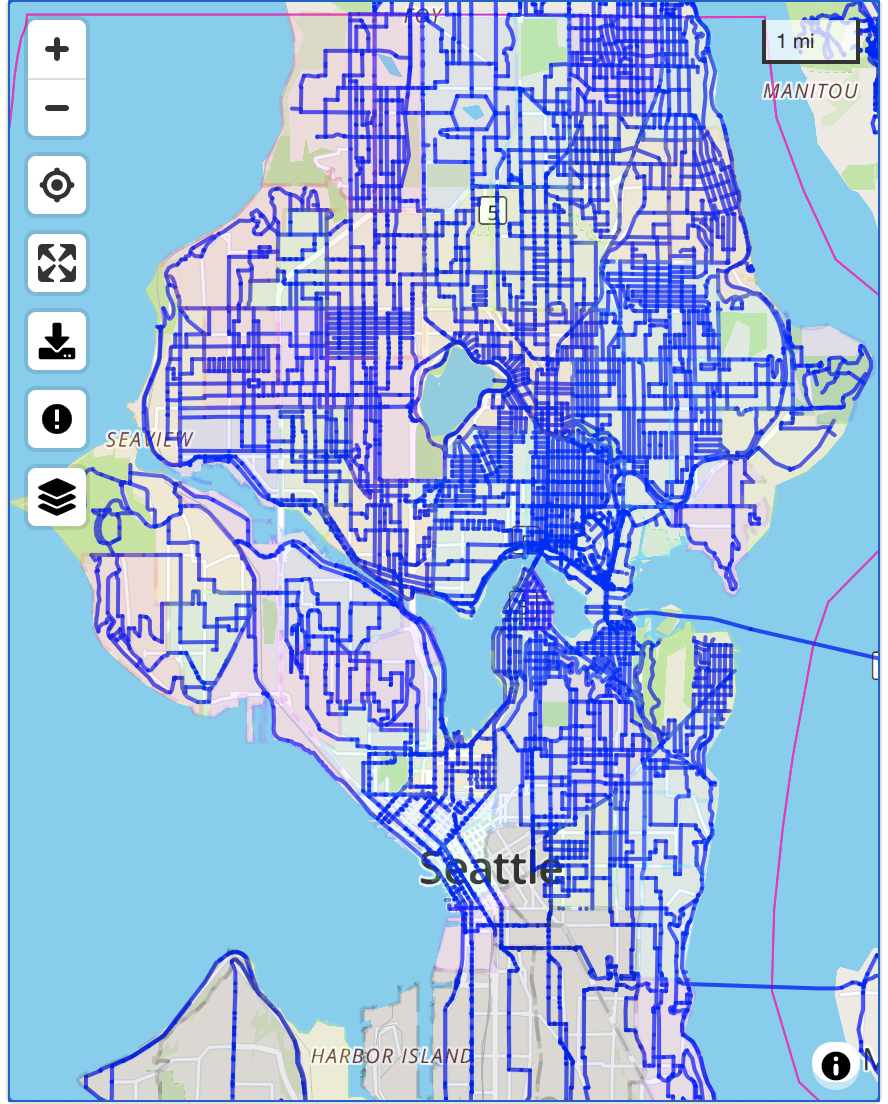 If you zoom in on the Capitol Hill neighborhood, it looks pretty much like any other neighborhood in the map: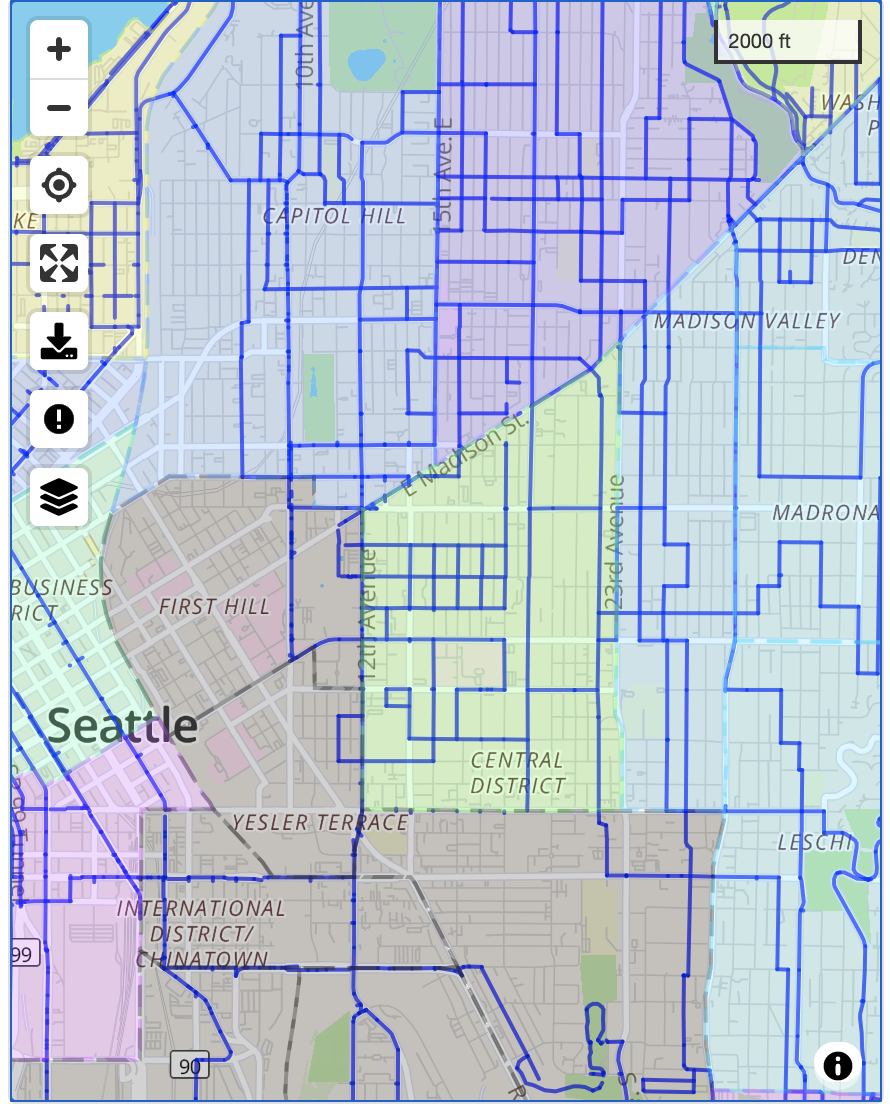 But once you see this ride that helped to fill in the map (shared via the Reddit r/wandrer group), you realize that there's a cowboy hidden in the Capitol Hill neighborhood!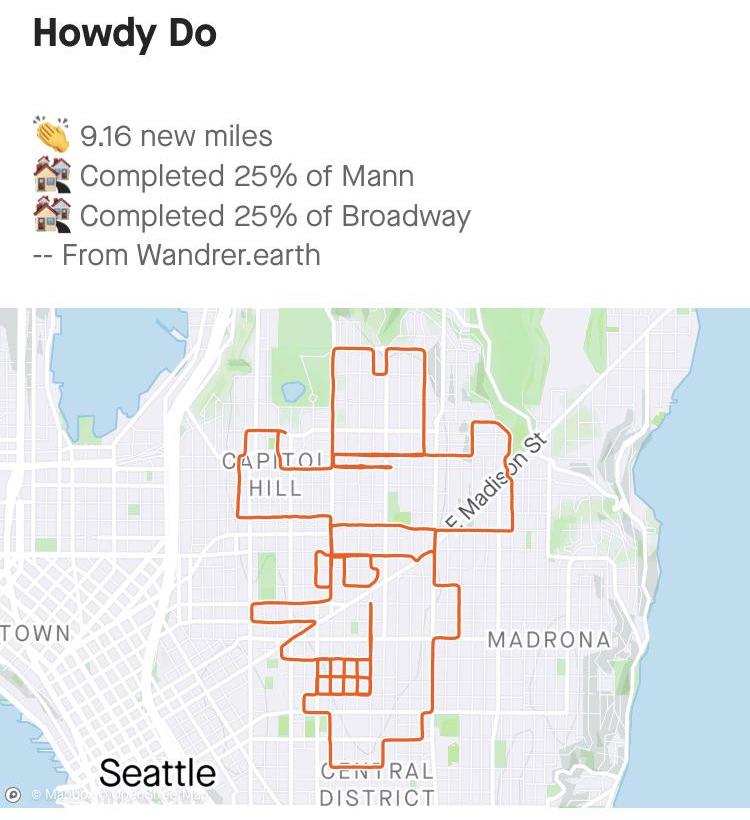 Given the pace that this wandrer is covering ground in Seattle, I'm guessing it won't be visible for too much longer. We love seeing examples of keeping riding fun and silly!
Related Stories:
community
Wandrer on the Singletracks podcast
Craig sat down with Jeff from Singletracks and talked about all things Wandrer: where it came from and where it's going. And of course, he had to give a shout out to the most skilled mountain biker of all time, Chris Akrigg 😘
Read article
community
Ten thousand cans
Erik is cycling every road in Tucson, Arizona (all 3280 miles of them), trying (without much trouble it seems) to collect 10,000 aluminum cans along the way, and discovering adventure and new places close to home. Once the 10,000 cans are collected, the plan is to melt/process them in to a functional piece of art, (like a bike rack). Lots more info here and here and definitely worth a follow on Twitter / Instagram. Prepare to see lots of cans and lots of ridiculous giant trucks.
Read article